Here's another Easter craft that is sooooooo easy you'll want to make a ton of them and decorate your house! It's from
Craft & Creativity
. Make sure you use double-sided scrapbook paper as you will be able to see both sides. I love the burst of color!:
———
We've had far too little color here at Craft & Creativity this past week! This will not do.

Today I'm going to show you the world's easiest paper eggs. All you need is patterned or plain paper, scissors, a stapler, a needle & some thread.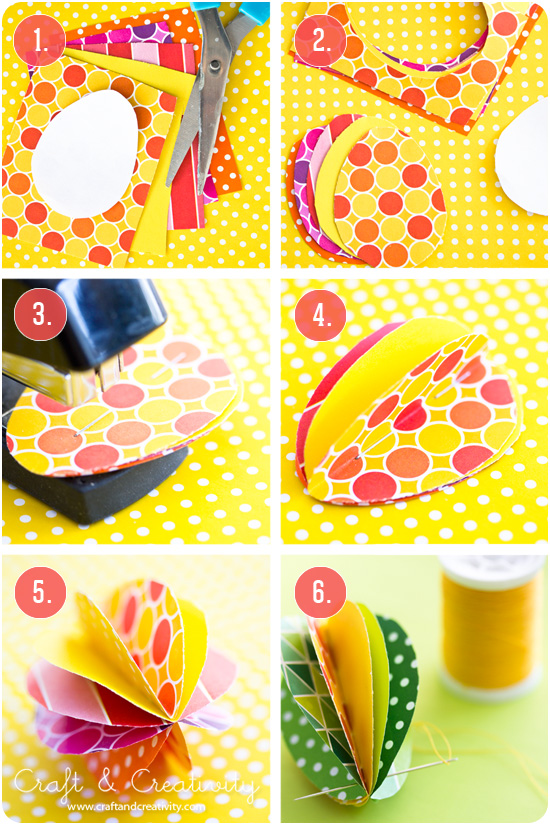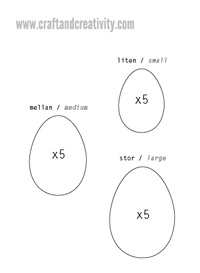 1. Start by downloading and printing the egg template above to your left. Cut out the size you want. Select 4-5 sheets of patterned or plain paper that you like. Stack them together with the template on top.
2. Cut around the template, through all layers of paper.
3. Stack your eggs and staple them together in the middle. I didn't measure, it's not important that it's the exact middle.
4 & 5. Unfold your egg.
6. Make a hole at the top with a sewing needle and attach a piece of thread for hanging.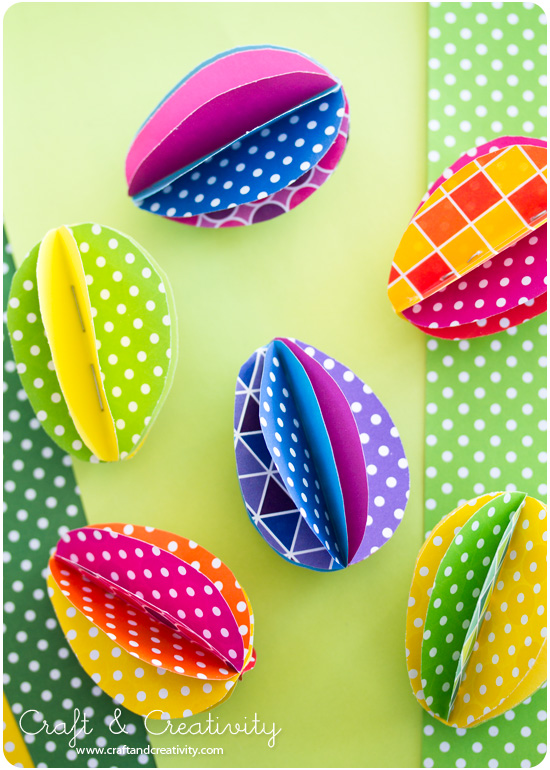 ———–
A proper color explosion, don't you think?

If you don't wish to make them egg-shaped, make them round instead. Then you could attach them to a long thread and make a garland that would fit all year round!