Monday Solutions: Cute Car Kit
http://pinkpolkadotcreations.com/gift-ideas/cute-car-kit
Cute Car Kit
Summer is almost here and I have a fun, cute idea for your car! How many of you feel like you spend more time in your car than in your home? I know that I used to feel that way when my kids were involved in sports, dance, music etc. It seemed like all I did was carpool! If this sounds like you, then you need this handy little kit to leave in your car and you will always be prepared!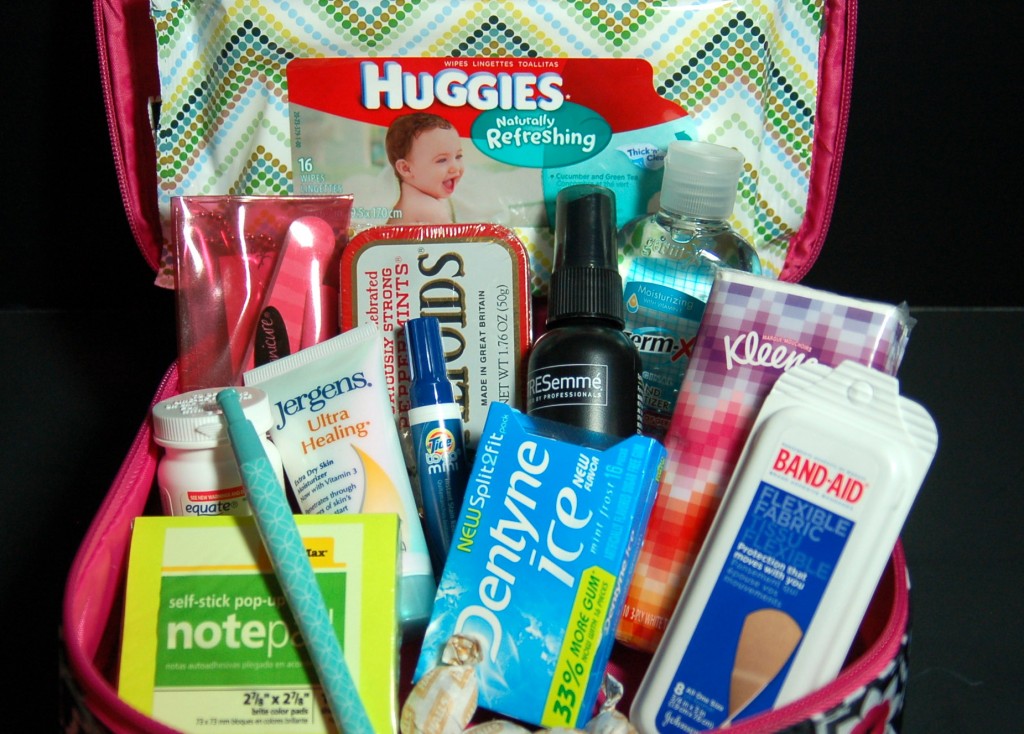 I just got a new purse and I needed to downsize some of the things in it. I had a smaller version of some of these things in a small pouch, but I was carrying it around with me in my purse everywhere I went, so this is a much better idea to just put it in my car, where I can get it whenever I am out and about, but I don't have to haul it in my purse!
Here is my list, but you can personalize yours to fit your needs:
Baby wipes
Nail clippers and file
Tylenol
Lotion
Sticky Notes
Pen
Mints
Tide to Go
Gum
Throat Lozenges
Hair Spray
Hand Sanitizer
Kleenex
Band aids
Here is what it looks like all packed in my cute little case. It really isn't completely stuffed, so if I think of other items, I have room to add them! I love that the baby wipes fit perfectly in the zippered pouch!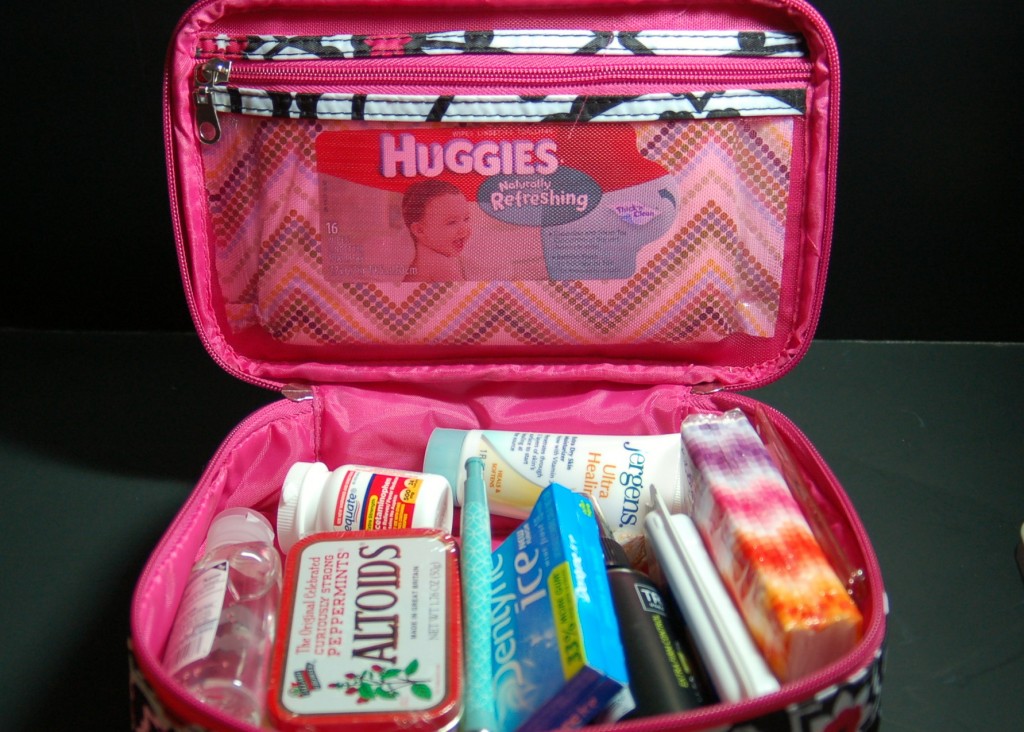 Here is what my case looks like. I just got it at Wally World, but I love that it is flat and it fits right under my car seat! How perfect is that? Now I am better organized in my car for all the road trips and running around town that I will be doing this summer and my shoulders are thanking me because my purse just got a
little
lot lighter!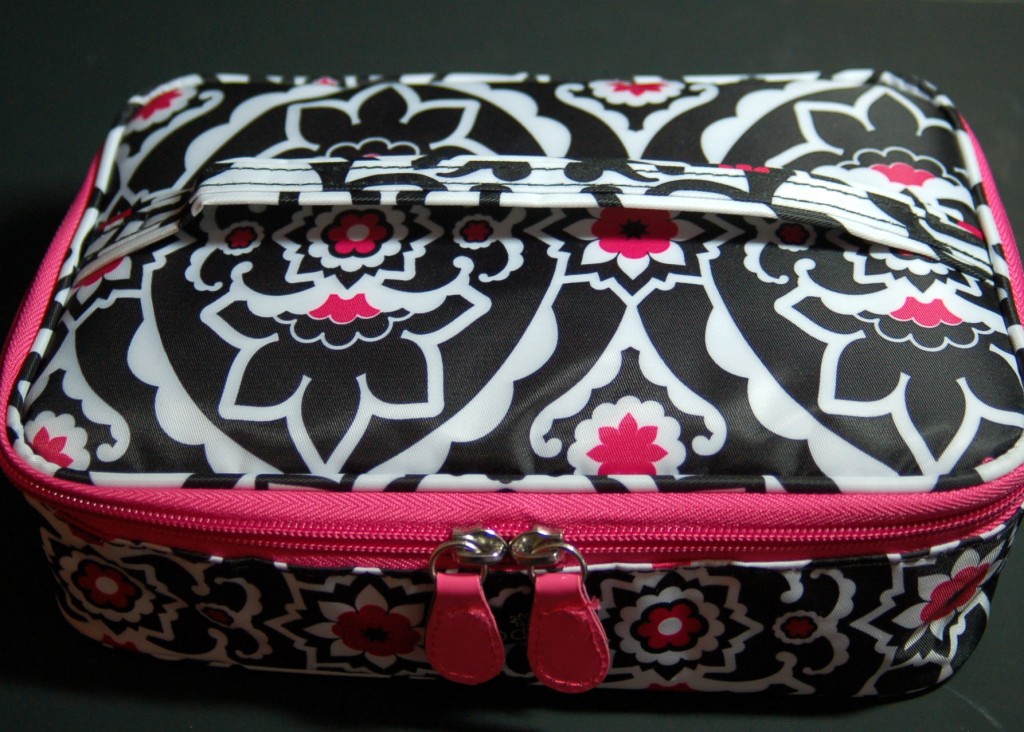 Wouldn't this be a fun gift? You could totally personalize it and who wouldn't love to get something like this? I know I would! :)
Have a Great Day Everyone! Love Ya!